This Valentine Garland crafted by OH SO CRAFTY is amazing, and pretty easy to do. Enjoy:
My house looked very barren after taking down my Christmas decorations, so I whipped up this heart garland using a my trusty paper punch and a stack of old magazines.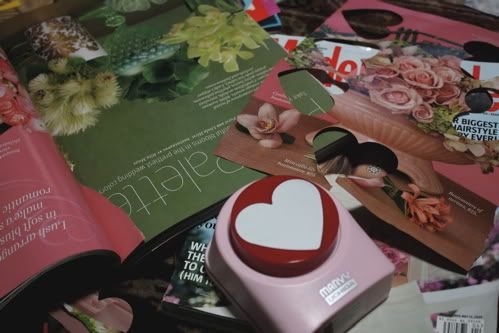 I wanted my hearts to be in shades of red and pink, so I found pages with those colors and in no time I had a pile of paper hearts.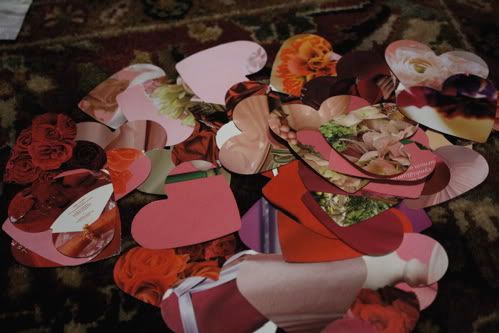 I took the hearts to my sewing machine and just started sewing them together to make my garland.